KARACHI                                                                                                 (go back to part II)
I am a Sindhi. I was born in Karachi in 1938, and lived there till end-September, 1947 when we shifted to Delhi.
I am a Mathematician by inheritance, by hammerings on my head, rather than by inclination or talent! I never cease to wonder how the catastrophic events in my life have punctuated the decades in my life. 
Born to parents from the landed gentry, I was nine years old when we had to flee to Bombay shortly after India's unfortunate Partition in 1947. One of the most traumatic memories of its aftermath is of the Hindu homes around ours being set on fire. My family had to leave our beloved Sindh.                
I went to a Sindhi medium school, Hardevi High School, in Karachi where we memorized our tables in Sindhi. It was a Gandhian school, and our morning prayers were to ask the Lord to make Mahatma Gandhi live to infinity.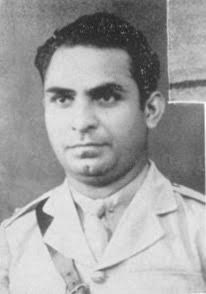 Rupchand Rijhumal Kirpalani, my father, was a Professor of Mathematics at the D J Sindh Science College in Karachi from 1930 till 1945 and joined the Government of Sindh, as their Chief Statistician, thereafter. Statistics was a new subject in 1930, and he was among the few who had qualified in this subject. DJ Sindh College and Hardevi School were near our house, which was adjacent to the Sindh Assembly. I walked to my school with our English teacher, who lived in the same area as us. On Sundays we went to Balkan-Ji-Baari ("a garden of children"). Concentration and prayers were the two areas which I remember focusing upon.
Mahatma Gandhi had a huge impact on my life. Soon after coming from Karachi to Delhi, my first aim was to 'see' the revered great soul (Mahatma). That, alas, I was not destined for. We reached Delhi, via Bombay, sometime in October of 1947 and Gandhiji was shot dead by a Hindu fanatic on January 30th of the following year. I was inconsolable. The man for whom we prayed, was supposed to be immortal but an assassin's bullet snuffed out not just mine but an entire nation's guiding light.     
DOWN MEMORY LANE
 My elder granddaughter was once watching riot news on television. A ring of fire flashed on the screen, taking me back to my Karachi days. I asked her to shut off the television at once. Fear of flames and darkness hounds me to this day.
Every year August 15 brings back memories of the beginning of India's tryst with destiny, but it also stirs up the ghosts of Partition. The 'birth' of Pakistan comes a day before India's, on August 14, 1947.
Looking back to my textured life, I remember that fateful day in Karachi. I was nine years old at that time; my sister Indu and brother Gul were both younger.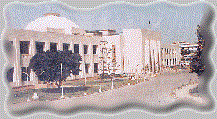 We lived in a two-storeyed house on Strachan Road in Karachi, adjacent to the Sindh Assembly, along the right wall of the building (This is now the National Assembly of Pakistan). 
Houses built in Sindh during early to mid 20th century contained many unique features like wind catchers, balconies (mostly wooden, though ours was not), the servants' room in the basement with its own entrance at street level. These features were not only practical but aesthetically pleasing as well. Most of the architectural structures belonged to Hindu Sindhis who have migrated from Sindh since. The breathtaking sunsets from the terrace of our house are unforgettable.
There were about five houses in our gated community adjacent to the Sindh Assembly. Each house with a ground floor and first floor was for senior officers. There was a common wall beyond which were the quarters of the lower cadre of Assembly employees like clerks and peons.
AN IDYLLIC CHILDHOOD
Father and Mother adored each other, always. They had been blessed with four children. A son, born before me, had not lived so I was their favourite and my siblings came second.           
The name the 'pandits' gave me was Dhanwanti. In Guru Granth Sahib, the scripture of the Sikhs, Dhanwanti is described as spiritually rich. 
As a child, I grew up fearless. I was the first girl child and Father simply adored me because he believed that he saw the mathematician in me. When I folded my little baby fists, showing up one finger, then two, three, four and eventually five fingers open…          "Shamlu can count," he would say, putting his hand through my hair.  He was a mathematician with a fertile mind, indeed! 
We were very precious to our parents. They tried their utmost to make us feel loved and safe. Fear was never let in our lives even on thunderous nights when the world seemed to explode. Later in Karachi, before our exodus from the land of our birth when the dark skies turned into an inferno, Father and Mother used to lie down with us in the 'jhoola' (swing) and hold us tightly as if to squeeze out all fear.
Continue reading  part II of Shamlu's story here….
Shamlu Dudeja lives in Kolkata. She is the founder of Malike Kantha Collection & Trading that has helped the revival of a form of embroidery traditionally done by women that enabled the generation of income for them. She is also the founder of Calcutta Foundation that works with deprived children.